Everything we offer is designed to help you create a business and life you love.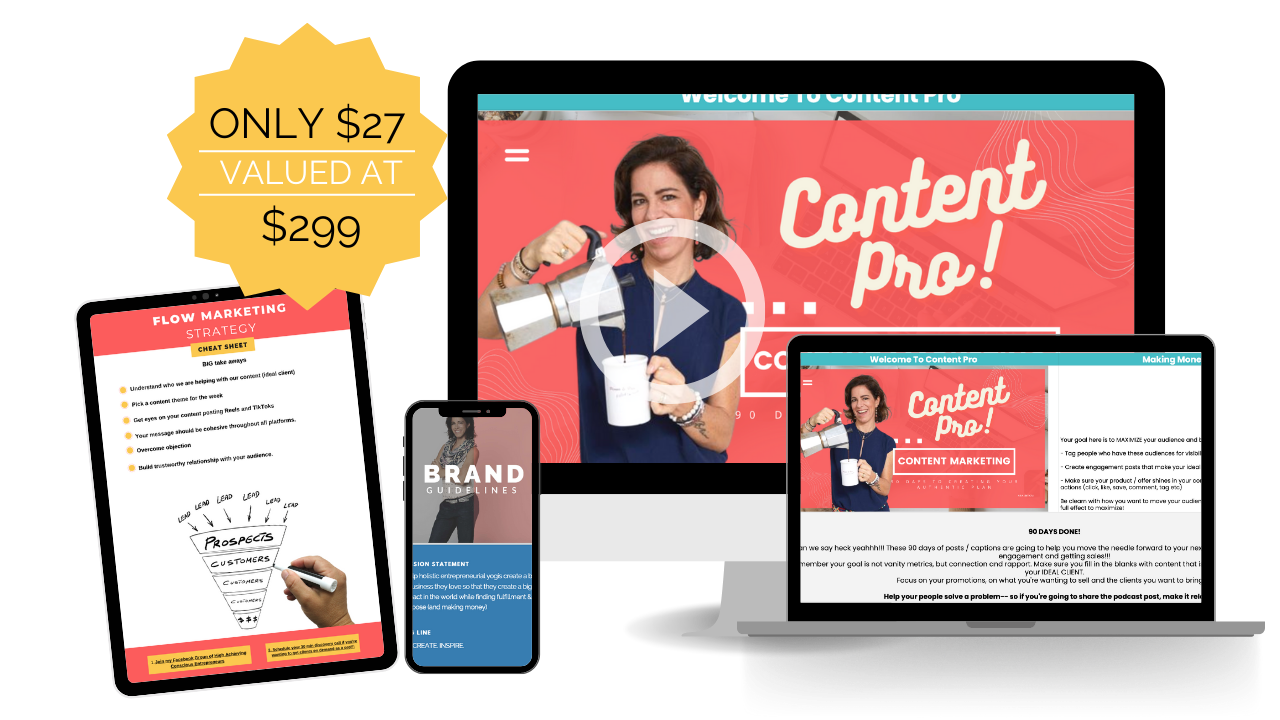 Get the clarity, support and the plan you need to shift the energy of your business. Stuck on: Marketing yourself on social media? Creating the right offer and right price for your next steps? Need your sales system built out? Get out of your head and into action with breath and flow!
Stop running in the hamster wheel of what to do next… how to position myself… what funnel to build (do I even need one?) and should I start running ads to grow?
Get my experience and magic brain on your business so you can reduce the overwhelm and being paralyzed so you can step into your purpose driven, confident and profitable self!
Leave with your roadmap and action plan so you know where to put your priceless time, energy and money.
Book a FREE STRATEGY SESSION with me to go over what your vision is and how to build the best next steps.
Let me and my creative agency create your brand, voice + marketing materials for you!
Gone are the days where you sit in front of the computer trying to build your landing page, your social media posts, funnel or your automated workflows.
This package is designed for you who is both busy and literally "hates sitting in front of the computer and isn't techy".
You're ready to show up online like a pro and you're completely DONE trying to do it yourself.
(I see you frustrated building a website, and saying what the heck are integrations and automations!)
Let me be your partner and finally get your image, message and profit from an online presence!
Click on the button to talk over what services you need to start or grow your business today!
Build It For Me Please! Package was made for you.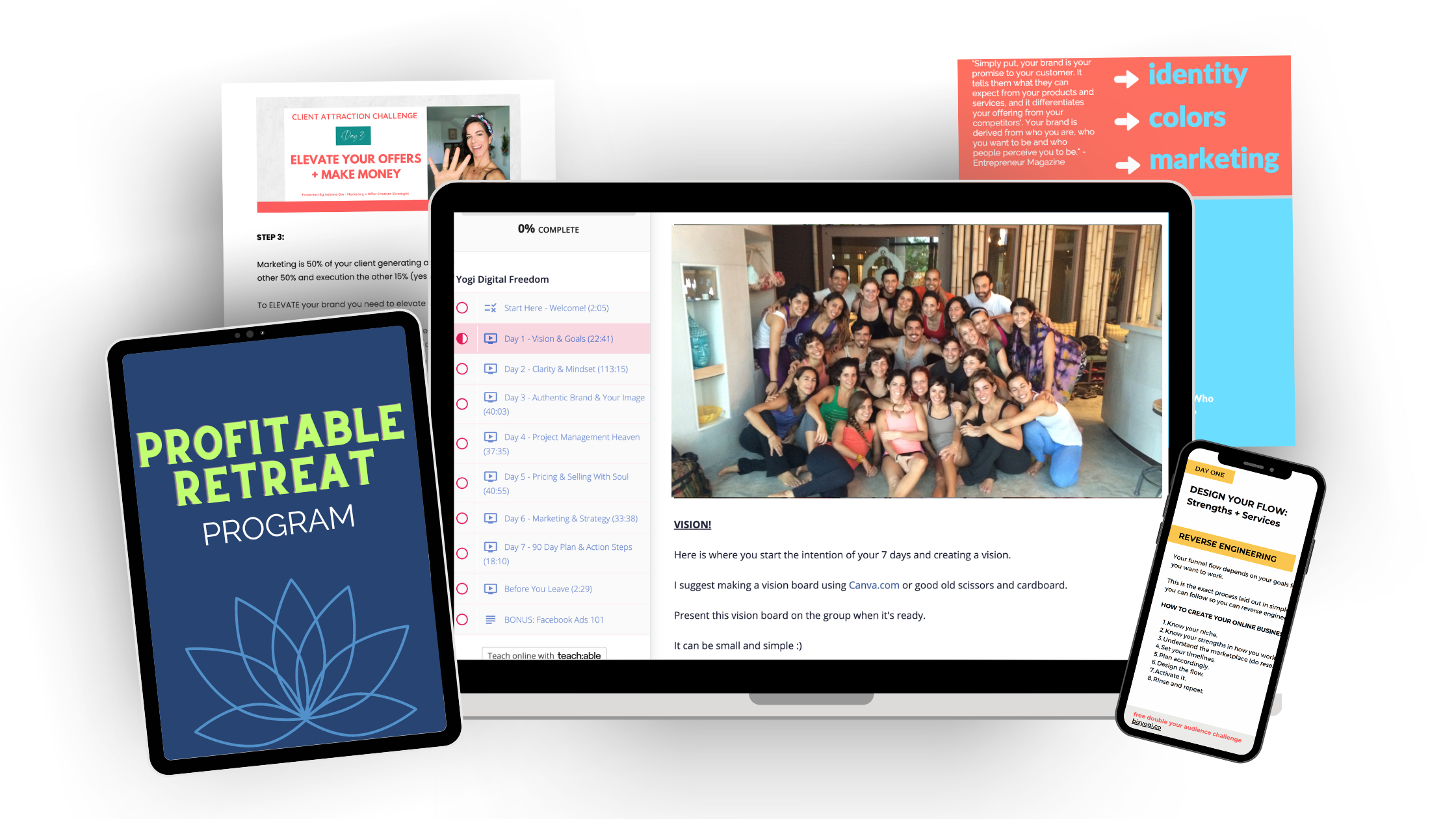 Business Vinyasa! Group Coaching + Mastermind
cOMmunity is where growth happens. This group coaching and mastermind is the perfect blend of strategic connection, woowoo magic and support. 
You receive more coaching than in most "groups" as we have a chat, accountability, 1:1 call a month, quarterly retreat, workshops and so much more! 
We accept new members monthly and watch you soar with community and love and with kick ass strategy on mindset, marketing, sales and tech!
"I've made the most money in my business in the last 6 months"
Chloe launched her 2 big projects during the 6 months of us working together.
Online Breathing and Meditation program which launched with over $1500 worth of students and her Wellness retreat to Dominican Republic sold out in 2 weeks.
She did all this without having a huge social media or email list!
Watch the Free How to Finally and Consistently Grow Your Holistic Business (without a big following!)
Learn simple ways to show up as a business owner vs a business dabbler, position yourself as an expert and create connections that lead to sales.
Working with Ari & being part of her mastermind has been the holistic approach that I needed in my business. From Mindset, sales, to the technology piece she has you covered! Being part of her community I have made life long friends & learned so much about life and business. Thank you Ari